Warm and Personalized: The Perfect Throw Blankets for Any Occasion by Lavington Designs
As the holiday season approaches, many of us are looking for thoughtful and unique gifts for our friends and loved ones. If you're looking for something that is both warm and personal, a customized throw blanket might be the perfect option for you. At Lavington Designs, we offer a wide selection of unique throw blankets that can be monogrammed for any occasion. Whether you're looking for an anniversary gift, a comforting gesture for a grieving family, or just a cozy blanket for yourself, we've got you covered.
Anniversary Gifts:
Whether it's a 50th or 40th anniversary, we have the perfect customized throw blanket to commemorate the special occasion. Our blankets come in a variety of colors and styles, so you are sure to find one that matches the couple's taste. Plus, with the option to monogram their names on the blanket, you're sure to score extra points for thoughtfulness.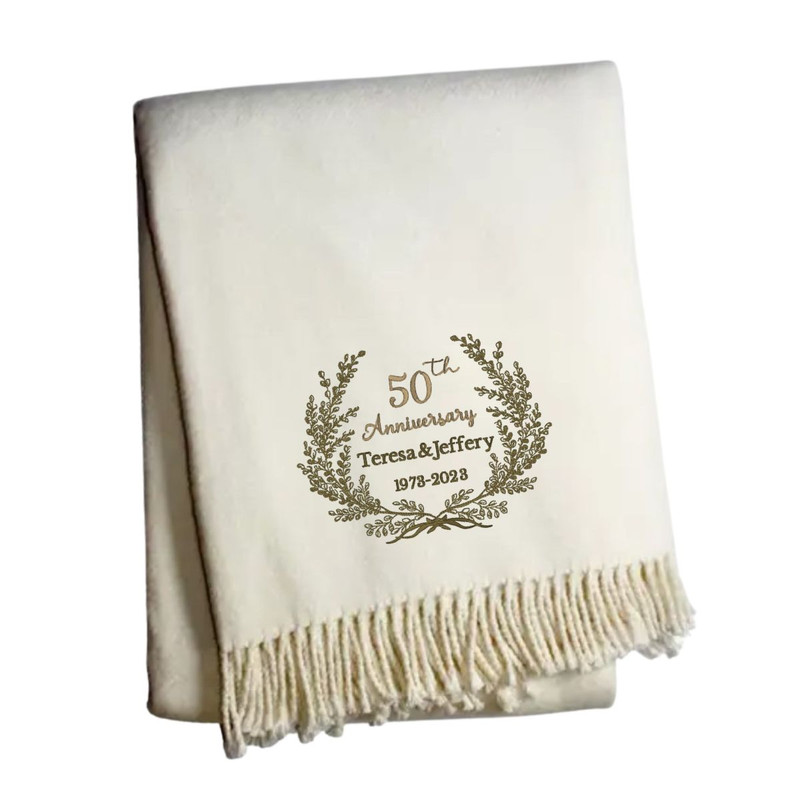 Comforting Grief Gifts:
Losing a loved one is never easy, and it can be hard to know how to help someone who is grieving. A personalized blanket can provide comfort during this difficult time. We offer a variety of blankets that can be monogrammed with the departed loved one's name or a meaningful quote. These blankets can be a wonderful way to show your support and help your loved ones through their loss.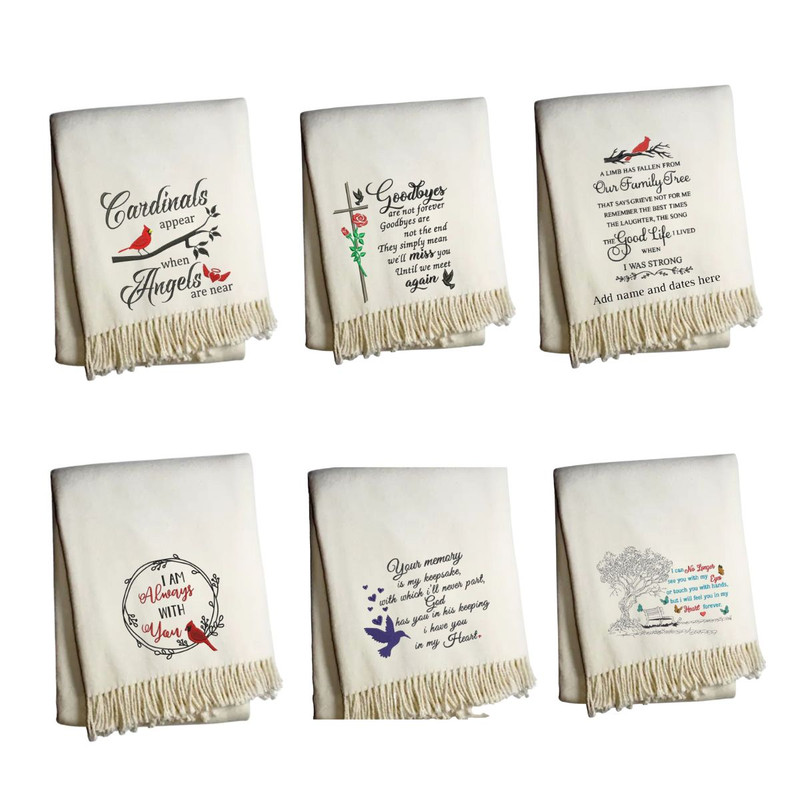 Retirement Parties:
Retirement is a time to relax and enjoy life, and a customized throw blanket is the perfect gift to help someone do just that. Our blankets can be personalized with the retiree's name or a special message to commemorate their years of hard work. Plus, with a variety of cozy materials to choose from, the retiree will be sure to enjoy their new blanket during their retirement.
Personalized Throw Blankets for You:
Of course, you don't need a special occasion to treat yourself to a warm and personalized throw blanket. We offer a variety of styles and colors that can be customized with your name, initials or favorite quote. Whether you love faux fur, cozy sherpa, or soft cotton, we have a blanket that is perfect for you.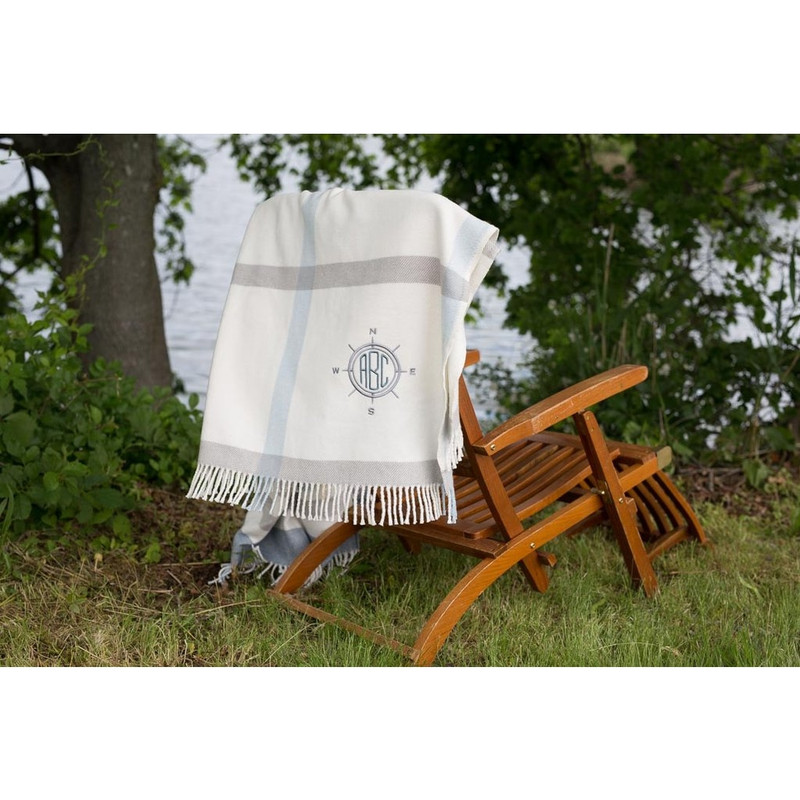 Lavington Designs Has Blankets for All Occasions:
We pride ourselves on our wide selection of blankets that can be customized for any occasion. From baby blankets to wedding gifts to pet blankets, we have it all. Plus, with high-quality materials and expert stitching, our blankets are sure to become treasured family heirlooms for years to come.
At Lavington Designs, we understand the importance of thoughtful and unique gift-giving. Our customized throw blankets are the perfect way to show your loved ones that you care. Whether you're looking for an anniversary gift, a comforting gesture, or just a cozy blanket for yourself, we have a wide selection of products that are sure to meet your needs. So why wait? Browse our selection today and find the perfect gift for any occasion.