Spooktacular Fun with Halloween Sweatshirts and Hoodies
Embroidered Sweatshirts and Hoodies
Boo! It's that spooky time of year again, and we know you're looking for new ways to get into the Halloween spirit. Whether you're staying in to watch horror movies or venturing out to town for a night of amusement, we've got you covered with cozy sweatshirts and hoodies. Our collection offers unique, eye-catching designs featuring cats and dogs dressed up as ghosts, funny quotes, and witchy options. Read on to learn more about our unisex sizes collection of Halloween sweatshirts and hoodies.
Embroidered Cats as Ghost and Dogs as Ghost Sweatshirts:
What better way to express your enthusiasm for Halloween than by wearing a sweatshirt with elegant yet playful prints? Our Halloween sweatshirt collection offers a range of options that will make you the best dressed at any party. If you are a dog or cat lover, check out our "Dogs Dressed Up as Ghosts" or "Cats Dressed Up as Ghosts" sweatshirts. These prints look adorable while showing your love for our furry friends.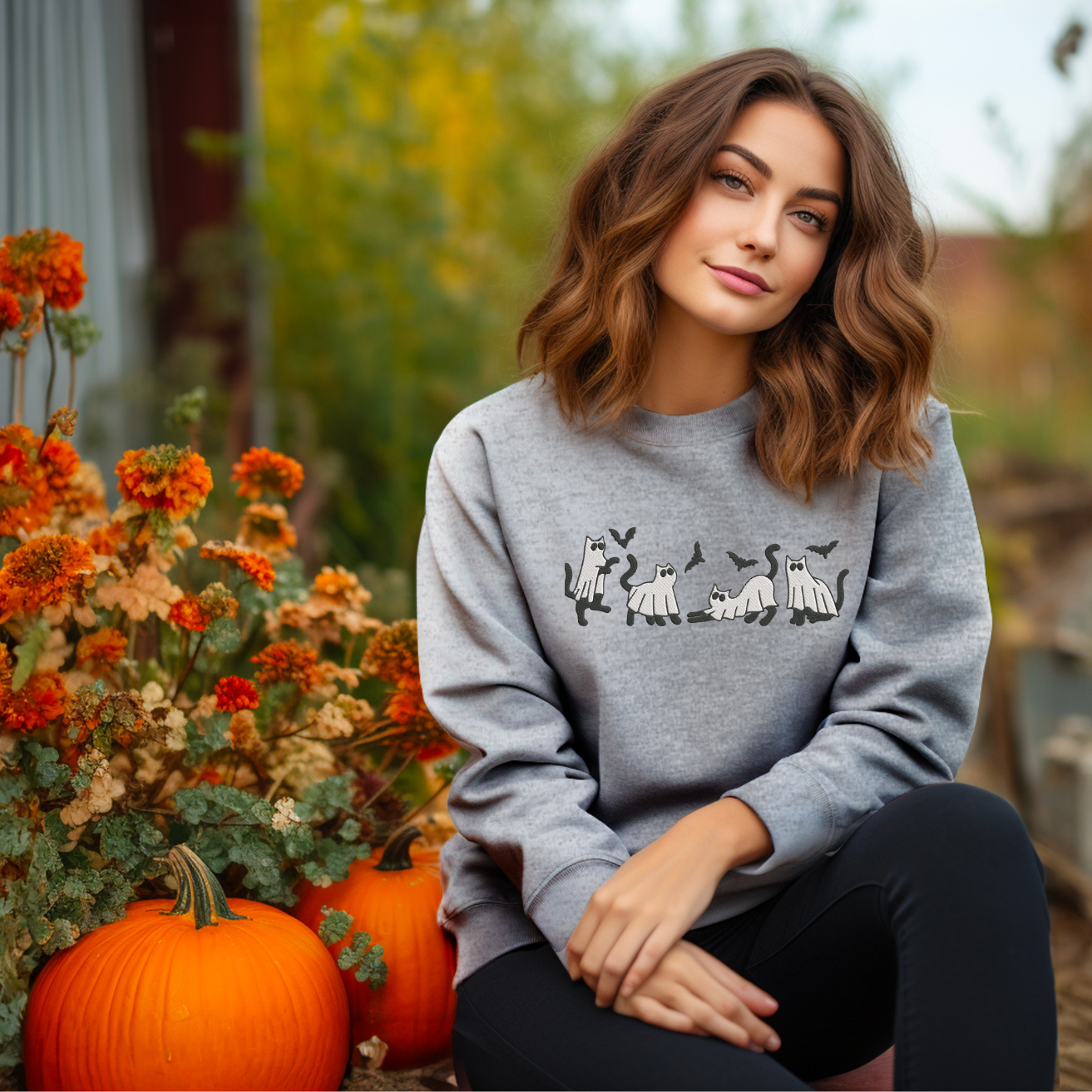 This is some BOO sheet:
Do you like making a statement with your clothing? Our "This is some BOO sheet" sweatshirt is just the thing for you. The print offers a spooky and funny quote that will make people laugh and be in the Halloween spirit. This sweatshirt is perfect for wearing around the house or joining a costume party.
.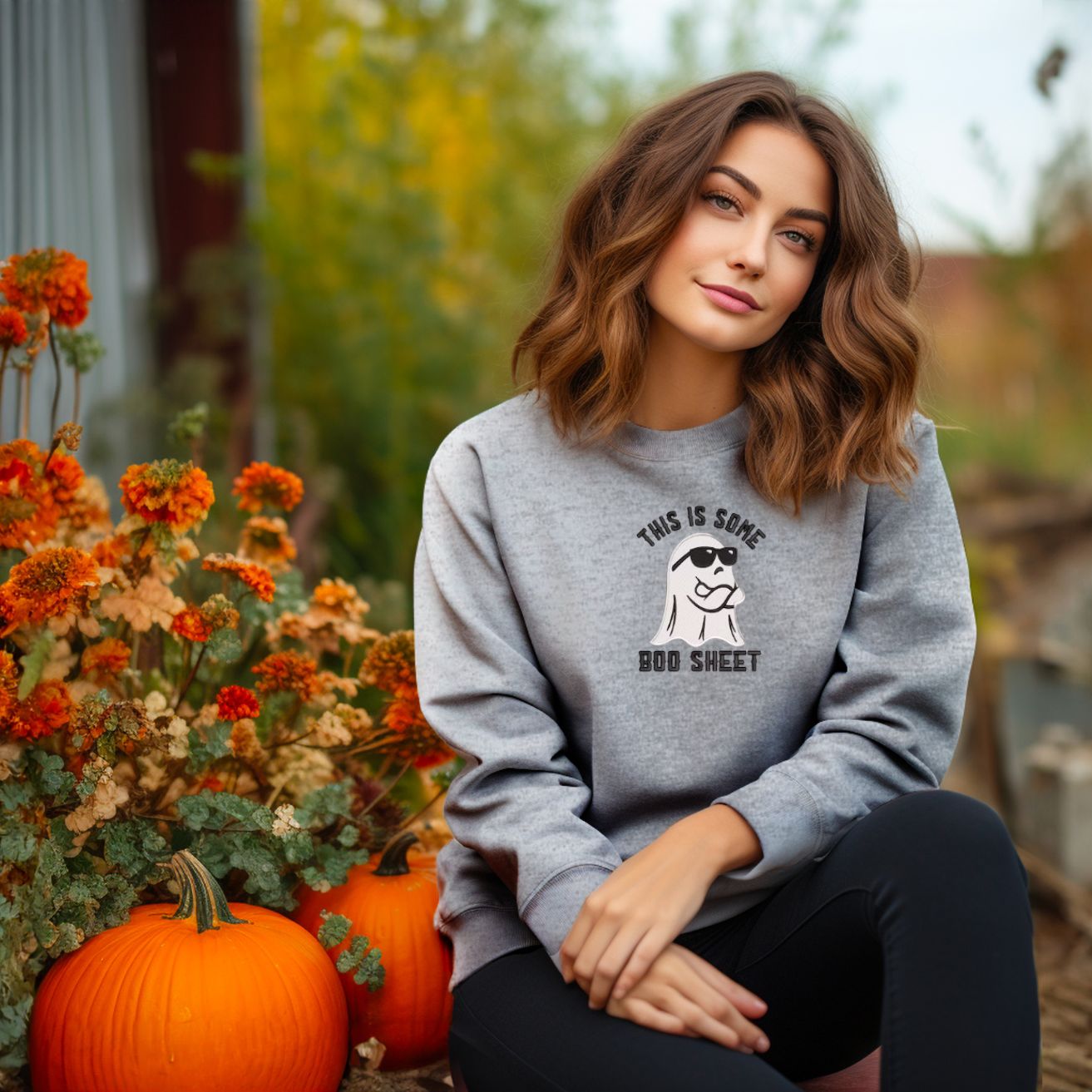 1692 Sweatshirt or Hoodie:
We have the "1692 they missed one" sweatshirt for those who want to show their witchy side. This option is perfect for Halloween lovers who know their witchcraft history and want to make a statement. Plus, it's unisex and cozy enough that you won't want to take it off even after Halloween.
Our sweatshirts and hoodies are designed to fit all body types, and they are made of high-quality materials that will keep you warm and comfortable. Whether you're attending an outdoor Halloween event or lounging on the sofa, these sweatshirts and hoodies are the perfect way to enjoy Halloween in style.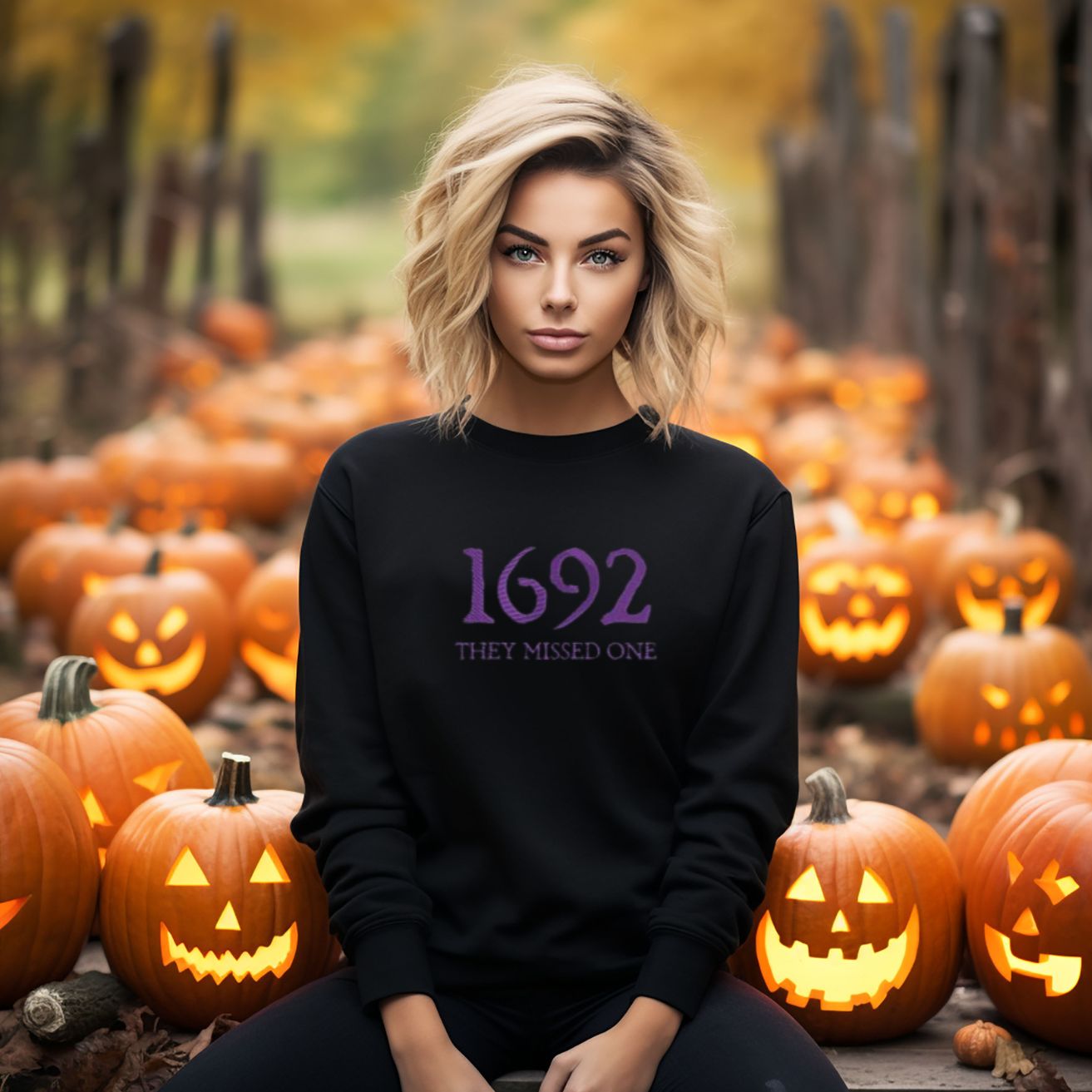 Conclusion: In summary, Halloween is a fun holiday that should be celebrated in style. No matter what your personal style is, we have a spooky sweatshirt or hoodie in our unisex sizes collection that will add to the festive mood. Whether you're out with friends or staying in with loved ones, wearing a cozy Halloween sweatshirt is sure to lift your spirits. So, go ahead and browse our collection now, and embrace the joy of Halloween to its fullest!