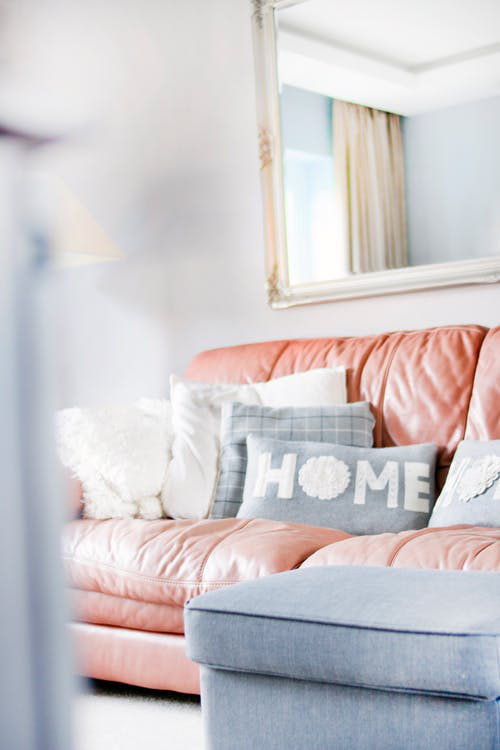 What sets apart a house from a home? If you've ever had the pleasure of decorating a home, you'll know that it's like painting a wonderful blank canvas with every color you can imagine.
When you add a personal touch to your home, it makes everything infinitely better—every room is cozier and every space exudes an aura of welcoming warmth. If you're planning on decorating your living space—whether it's a bedroom, living room, or patio—here are some items you definitely need:
Pillows
From throw pillows to stylish decorative ones, these soft, fluffy additions accent any living space perfectly. Beautiful designs and vibrant colors, where you want to add a bright pop to a room or tie it together, pillows are always your go-to answer!
Contrast your room's décor with an array of muted pillows or make them the focal part of your design, there's so much you can do with them. They're right when they say pillows are the jewelry of the room—so dress it up and adorn it with these gorgeous plush pillows.
Go a step further in making the place your own, get your family's initials or sweet messages like "love" and "home" monogrammed on them. The possibilities are endless!
Towels
For anyone who's passionate about home décor, it's clear that not all towels are created equal. In the wondrous world of bathroom accessories, there's a special towel for everything. From bath towels to hand towels, accessorize your personal oasis with luxurious towels that feel great on your skin!
Plush, absorbent, and available in a wide array of colors, towels make for an exceptional bathing experience. Whether you want to opt for a minimalist pastel color scheme or want to add in rich, deep hues, 100% cotton towels are as dense and plush as you'd like.
Add a regal touch to your home with monogrammed bath mats, towels, and hand towels.
Storage
Unsightly piles of laundry and disorganized closets can make any house look messy and unkempt. Add a unique touch to your laundry organization with sophisticated laundry duffel bags, tubs, and hampers.
Made with durable canvas and in a variety of colors, these stylish additions to your bedroom or laundry room will add an extra element of elegance to your home.
If you're ready to personalize your home's design, get started with Lavington Designs. Our wide selection of home décor items includes plush blankets, cozy pillows, premium towels, and versatile storage bins.
Get special phrases and initials monogrammed onto everything for a special, personalized touch. From personalized home gifts for your closest friends to utility aprons and personalized cubbies, we've got it all!
Browse our collection of premium quality, customized items and get them delivered anywhere in the U.S—there's no minimum order requirement, so order away!