Best Monogrammed Backpacks and Lunchboxes
Are you looking for a monogrammed backpack or lunchbox for yourself or someone in your family? The good news is that here at Lavington Designs, we offer a range of monogrammed bags in our online store, all of which will provide you with a high-quality product that you can use daily. Today, we're going to share some of our favorite monogrammed tote bags, lunch boxes, and various other bags that you'll want to add to your online shopping bag.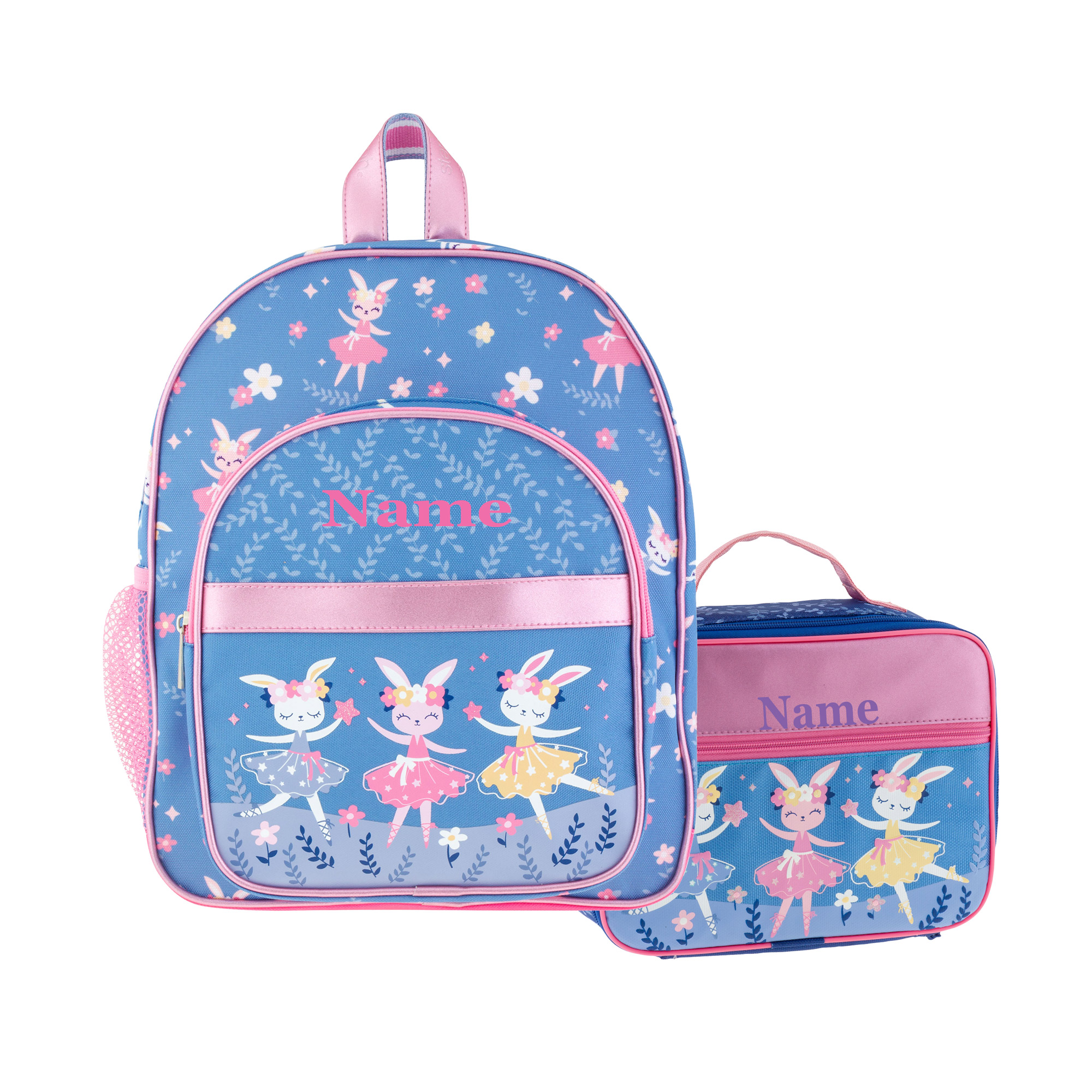 Carhartt Duffle with Bag
If you love to travel, you'll want to invest in a good set of luggage to take with you anywhere in the world. A monogrammed bag can help stop your luggage from getting lost in busy airports and on your vacations, which is something none of us want to experience. Our Carhartt duffle comes in brown or black, and you'll have the option to fully personalize your bag as well.
For anyone who hasn't personalized a bag before, you'll be impressed by the options on offer. We allow you to choose the font, monogram option, thread color, and initials that you are going to add to the bag. You'll have full control over how the final product looks, so you can enjoy a truly unique bag that will stand out in any crowd. This would make the perfect gift for a teenager or a young adult heading off to college, as it's a long-lasting and durable bag that will offer them many years of enjoyment/
Classic Dragon Lunchbox
As well as offering a great range of monogrammed products for adults, you'll find that our site also offers lunch boxes and backpacks for little boys. Any boy will love this Classic Dragon Lunchbox, which can be personalized to add their name. It will fit inside some of the personalized backpacks for kids on our site too, so you can buy a set of bags for your child. If your child struggles to enjoy going to school each day, this could make a huge difference to their overall experience. You'll find that they'll love showing off their new bag to their friends at lunch, making them more likely to finish the yummy and healthy food you've prepared for them.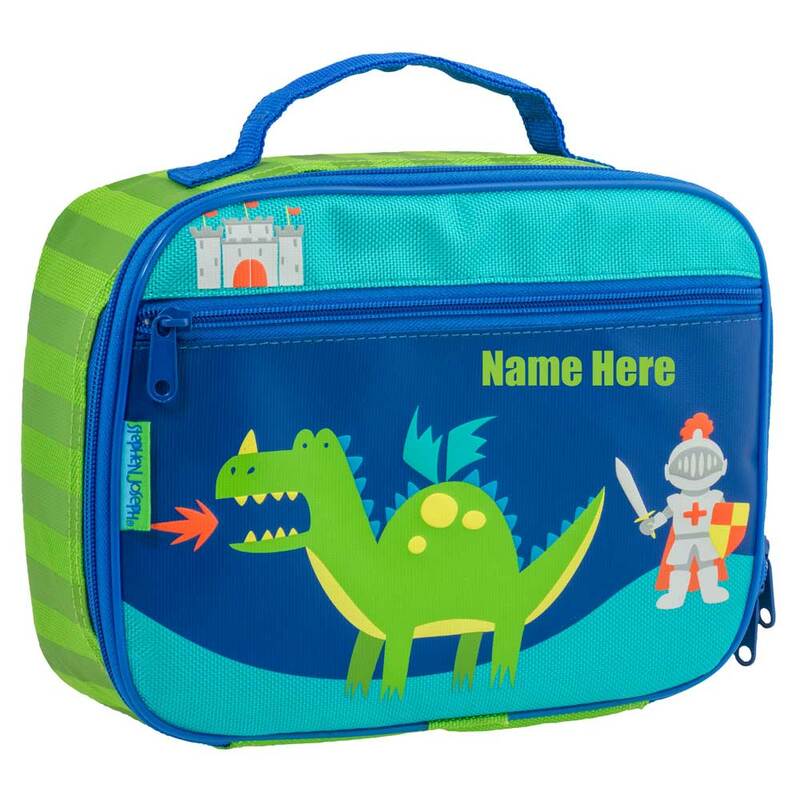 Rainbow Kids Insulated Lunch Box
Both moms and kids will love this rainbow kids insulated lunch box from Stephen Joseph. The bold print makes it perfect for any young girl who will stand out in even the most crowded of lunch rooms. As well as offering a fun and bold design, this is one of the most practical items you could buy any young girl who is just starting school. Inside, you'll find an insulated compartment and there's also an outside storage pocket. This allows you to store any utensils your child might need, such as napkins and cutlery.
You can also add their water bottle to the side, so you'll never have to worry about your little one coming home dehydrated. Of course, this lunchbox is one of our favorite products thanks to the option to customize it with their monogram. We think this is the perfect way to avoid confusion during lunchtime for your child, as they'll always know which lunchbox is their one when they sit down to eat during a busy day at school.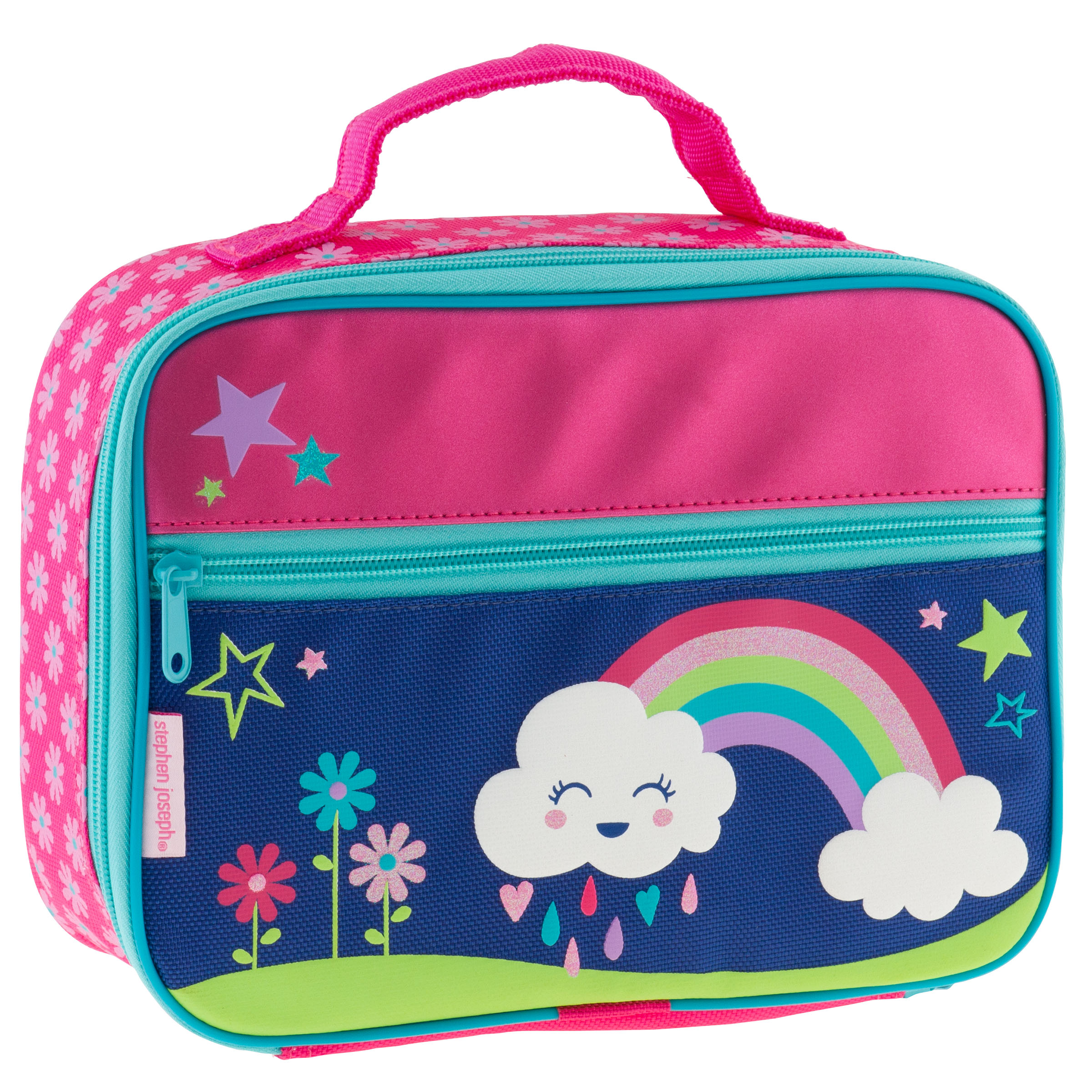 Monogrammed Backpack Diaper Bag
For new moms, it's so important to do all you can to help them enjoy this new stage in their life. A monogrammed backpack diaper bag is one of the most generous gifts you could give someone, and it's one of the most popular items in our online monogram shop. You'll find this would be the perfect gift for a baby shower, and you can personalize the bag in any way that you like to create the ideal gift.
This diaper bag is designed to offer a durable and premium quality item which is perfect for use in any weather. It is made from waterproof fabric and has excellent quality zippers which make it easy to find whatever you need at any time of the day. The wide opening makes it easy to take something out in a rush, which we know is always needed as a busy parent. You'll have no trouble fitting all of your baby essentials in the bag, including up to three bottles in the insulated bottle holder. Check out the full range of colors on our site as well, so that you can find a color of bag that perfectly suits your family member or friend.
Monogrammed Canvas Tote Bag
For an everyday bag that you can take to work or college, check out our monogrammed canvas tote bag. It's a great choice for anyone who loves a last-minute adventure, as you'll be able to fit anything you need in the bag when you are in a rush. The bag is made from 18 oz canvas, which offers the perfect material to monogram. It's one of the highest quality monogrammed tote bags on the market today, with 13-inch leather handles and a five-inch handle drop to make it easy to carry all day long. Our design team will work with you to ensure you receive a product that's perfect for your needs, so you can proudly wear this bag each and every day.
These are just a few of our favorite products which you can find here on the Lavington Designs site. Monogrammed backpacks, tote bags, and lunchboxes will never go out of style, and it's the perfect gift for a family member or friend who you think has everything. For more ideas for your next monogrammed bag, check out the full range of products in our online store. If you have any questions about our monogramming services, our team will be on hand at any time to help. We love this way of personalizing any item, and you can be sure you'll never find anyone with exactly the same bag or lunchbox again after investing in our services